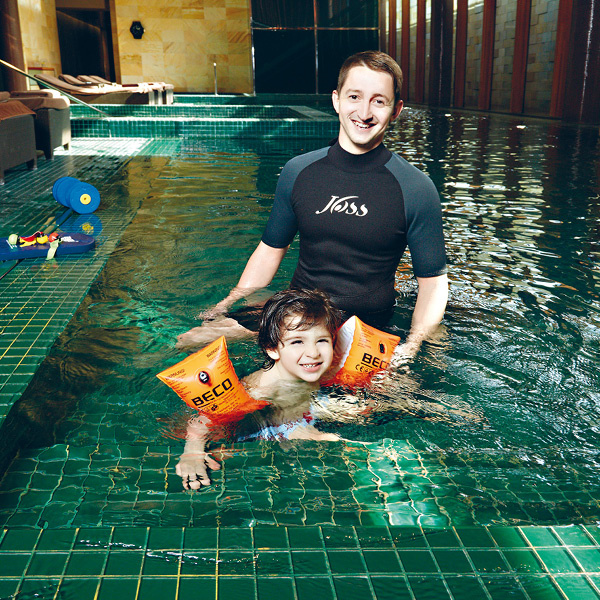 Individual swimming trainings at Espace Vitalité Chenot
A professional swimming instructor in a short time will teach you how to swim in different styles and will help improve the technique. A special training program was developed especially for children which makes it possible to learn how to swim and not be afraid of water.
Swimming helps to significantly improve muscle tone and make them stronger without undue strain on the skeleton. In the water the internal organs cease to squeeze, the back is completely unloaded, since there is no load on it, it brings a huge benefit to the spine, restoring its mobility. The use of different styles helps to train almost all the muscles of the back, which positively affects the posture and general condition of the body.
Thanks to the combination of stretching exercises and the correct breathing techniques that the instructor will teach, the relaxing effect after swimming is comparable to the yoga. In addition, regular trainings will help to cope with stress and disconnect from the problems that have become an integral part of the people's lives in metropolis.
There are special offers for a course of 10 lessons.
Espace Vitalité Chenot
+7 (495) 225 83 84,
«Barvikha Luxury Village,
8th km of Rublevo-Uspenskoye Shosse